I am trying to make some last minute funds for my brother's wedding.
I have CDs, DVDs and posters for sale from GACKT, Plastic Tree, J, VAMPS, etc
Prices do not include shipping and PayPal fees. PayPal only. Shipping is from US. If you are outside of the US, please ask to see if I am able to ship to your country.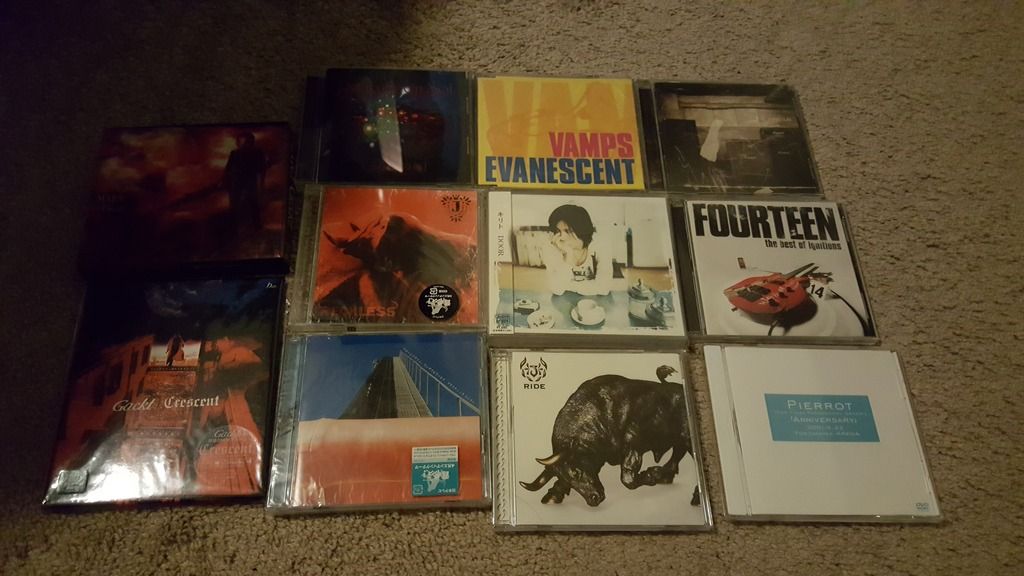 GACKT Mars - $10 USD
GACKT Crescent - $14 USD
Rentrer en Soi - Astre - $4 USD
VAMPS Evanescent Single - $3 USD
J Glaring Sun - $15 USD
J Reckless Single CD/DVD $6 USD
Kirito Door Single CD/DVD - $14 USD
J Fourteen Best Album - $12 USD
Plastic Tree Single CD/DVD - $8 USD
J Ride - $10 USD
PIERROT - Tour Final Paradoxical Genesis Anniversary Live DVD - $8 USD
Rare Plastic Tree cell poster - Used but in good condition $10 USD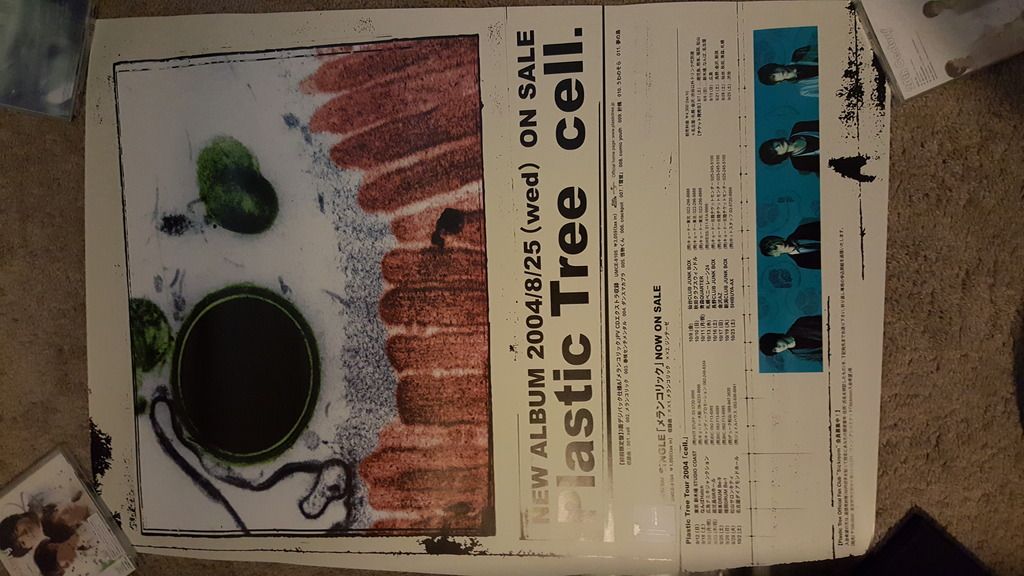 Plastic Tree poster - new - $10 USD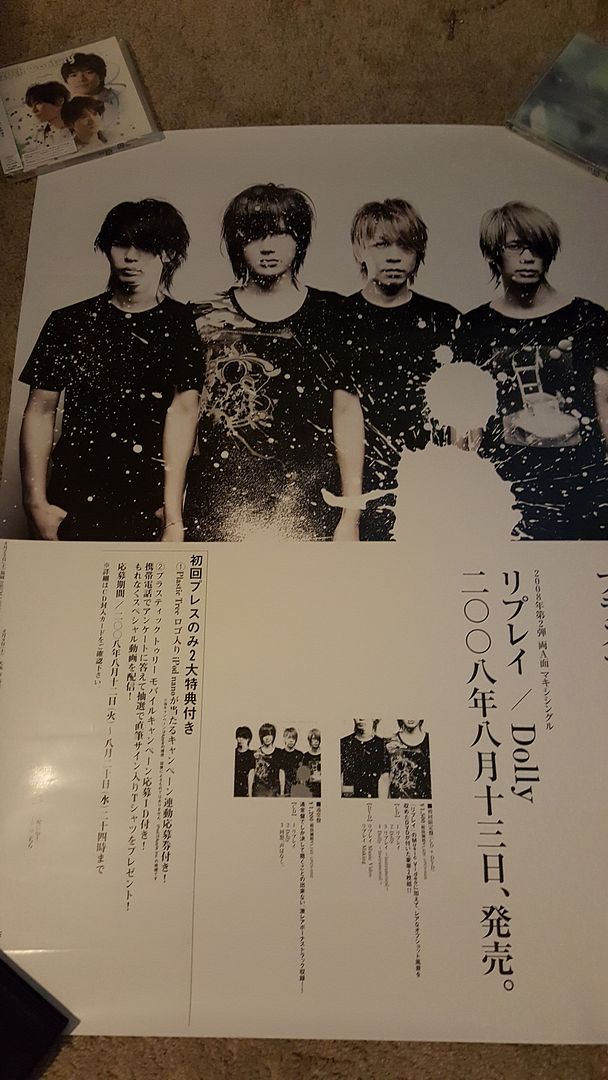 *not pictured*
Dir en grey Vulgar - $11 USD
I also have new VAMPS and J promotional posters if anyone is interested. I also have a L'Arc en Ciel Smile Tour poster book and calendar posters.